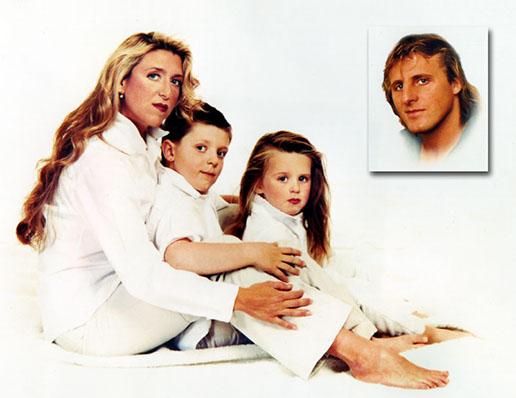 On May 23, 1999 my husband Owen Hart died violently and tragically after falling 8 stories from the top of Kemper Arena in Kansas City, MO as the result of a wrestling stunt gone horribly wrong. Owen's death made no sense to me and threw me into a world of darkness. It was so preventable and so unnecessary. Questions haunted my mind – "Why did this happen to him, to me, and to our children?" My answer came one day like a flash of light, in the form of The Owen Hart Foundation. I believed that if I could help others in Owen's name, it would give meaning to his death – to me that meant he did not die in vain.
I established the Owen Hart Foundation in his memory in December 2000. Building this meaningful tribute to my husband and our children has given me strength and saved me from despair over his death. The Owen Hart Foundation is a permanent legacy that is in place to help people today and for generations to come.
Owen was a practical man of profound integrity, a wonderful husband and devoted father. He would be extremely proud of the good work carried out by the Foundation and would be honoured to be remembered for what he loved best, which was his sincere kindness to all people.