Bully's Bulldog Magazine is owned and operated by the OHF's Hart family, and we give all proceeds to animal and environmental conservation.
Bully's is the first magazine exclusively about Bulldogs and Molossiers. It contains technical and factual articles, and covers many other interesting topics for dog lovers including: features with celebrities, interviews with well-known dog trainers and their helpful tips, presentations of the different types of Bulldog and Molosser breeds, personal dog stories of readers, updates, and the latest findings in health, medicine, and naturalistic treatment, diet and nutritional information, animal humanitarianism endeavors, plus cartoons, comics and much more. Bully's is published quarterly with online subscriptions available.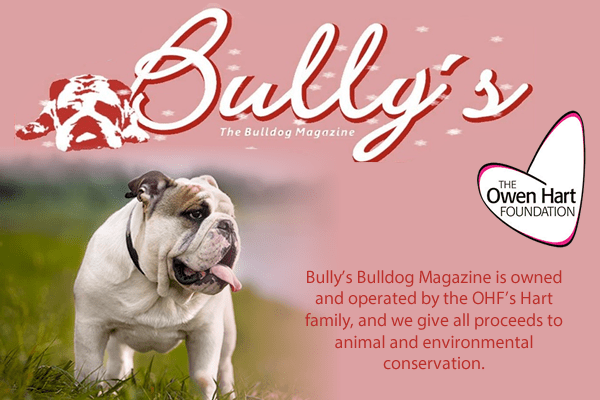 Digital subscriptions include the latest issue and all regular issues released during your subscription. Your chosen term will automatically renew unless auto-renew is cancelled in your subscription area 24 hours before the end of the current subscription.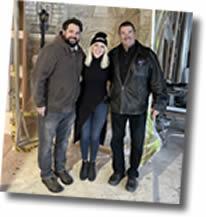 Bully's Magazine regularly features well-known pet-parents and their notable pooches, showcasing these familiar household names including delightful TV personality Pete the Plumber shown above with Bully's Dr. Martha Hart. Dr Hart has also appeared on Pete's popular television series in an episode about her renovations along with Newcastle Homes' Darren Nystrom, and many more.
Past Editions