Supporting Heroes Here & Beyond
The OHF supports multiple local and international organization and have been sending aid to those impacted negatively by COVID-19.
OHF Supports Canadian Blood Services
The OHF supports donating blood to Canadian Blood Services during the Covid-19 crisis as blood donations are down globally. You have it in you to give – it's something you can do for free, so what's stopping you? To find out more information on how you can donate blood contact: www.blood.ca
OHF Supports our Frontline Workers!
OHF Partner Momentum Opens New Covid-19 Helplines!
Due to the current Covid-19 crisis and the financial hardships so many in our community are facing our OHF Partner Momentum has opened up New Helplines to assist those most in-need. Dr. Hart works closely with Momentum's Executive Director Jeff Loomis (right) and Financial Empowerment/Asset Building Manager Dean Estrella as Momentum operates our OHF homeowners program (OHHO). Now the trio are teaming up to ease the financial burdens created by Covid-19. For more information go to: www.momentum.org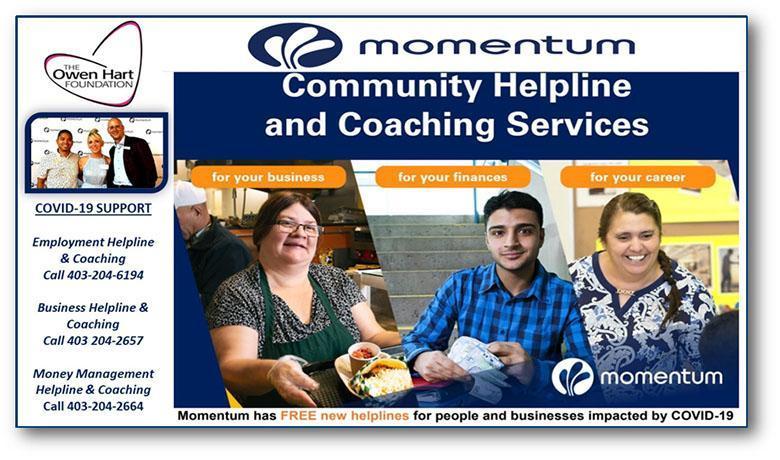 The OHF Supports New York City's Hart Island Project!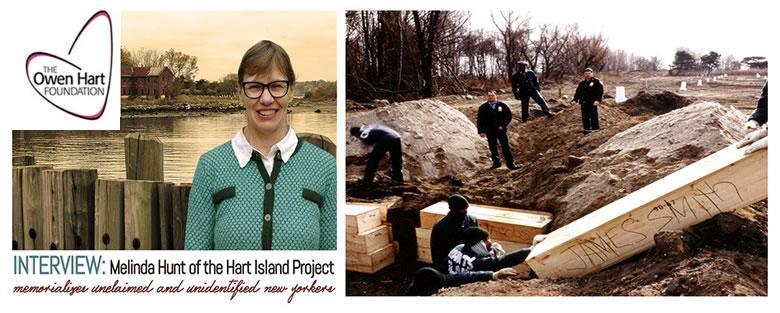 Dr. Martha Hart was so disturbed by the many unclaimed Covid-19 victims being buried on New York's Hart Island she reached out to support the Hart Island Project in honor of those lost on behalf of the OHF. The Hart Island Project is a wonderful not-for-profit public charity founded and operated by NYC resident Melinda Hunt (a Canadian originally from Calgary – why are we not surprised!) that supports poor families of the unclaimed (who could not afford a private burial) so they have access to the site and information/location/marker of their loved ones. Bless. www.owenhartfoundation.org. For more information please contact: www.hartisland.net
The OHF supports the TCF Pandemic Recovery Program!
With Dr. Hart back in Canada the OHF is seeking ways to help those most in-need in our communities. If you would like to support Covid-19 relief please kindly click the link below: calgaryfoundation.org.
OHF proudly supports Calgary Heart Beats
The Owen Hart Foundation proudly supports Calgary Heart Beats,
a Free Live Stream Charity Concert designed to support 5 Calgary charities and the local economy suffering due to COVID-19, through online donations.
Produced by The Event Group, Calgary Heart Beats takes place on Saturday June 27 at 5pm and will feature special performances by Calgary born musicians Paul Brandt, Loverboy, Lindsay Ell, Tate McRae, Adam Ambrose, Kiesza,
and Reuben and The Dark.
The event will be streamed online through www.heartbeatslive.ca, Heart Beats Facebook, and Heart Beats YouTube. Please join us!